OpenNMS Architecture Introduction (Discovery & Monitor)
O.S. : Ubuntu12.04 LTS
OpenNMS Version : 1.10.7
OpenNMS base on TMN & FCAPS network management models.
OpenNMS Block Diagram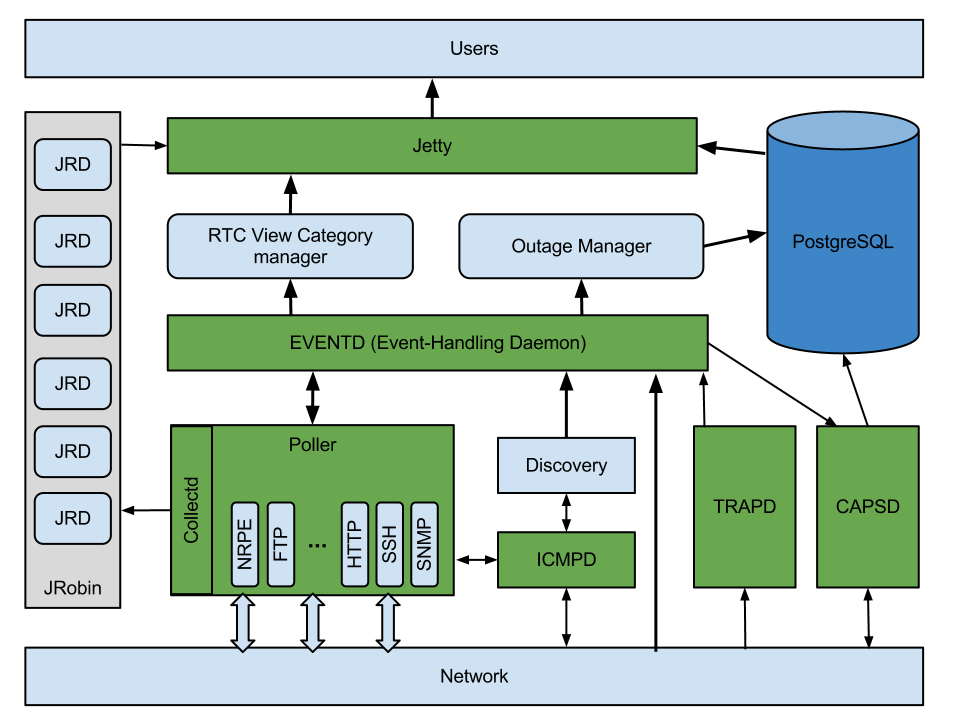 Discovery & Monitor daemons
Note:
There are two major ways that OpenNMS gathers data about the network.
The first is through polling. Processes called monitors connect to a network resource and perform a simple test to see if the resource is responding correctly. If not, events are generated.
The second is through data collection using collectors. Currently, the only collector is for SNMP data.
Collectd record SNMP data to RRDTool in /share/rrd/snmp/NodeID/*, Ex: tcpOutSegs.jrb, icmpInEchos.jrb, tcpInSegs.jrb, ifInOctets.jrb, ifoutOctets.jrb…
Poller record Service data to RRDTool in /share/rrd/response/IP/*, Ex: icmp.jrb ssh.jrd…
OpenNMS configuration files:
http://www.opennms.org/wiki/Configuration_File_Index
Discovery & Monitor Flow
Here is the event flow when press "Save and Restart Discovery" button on WebGUI.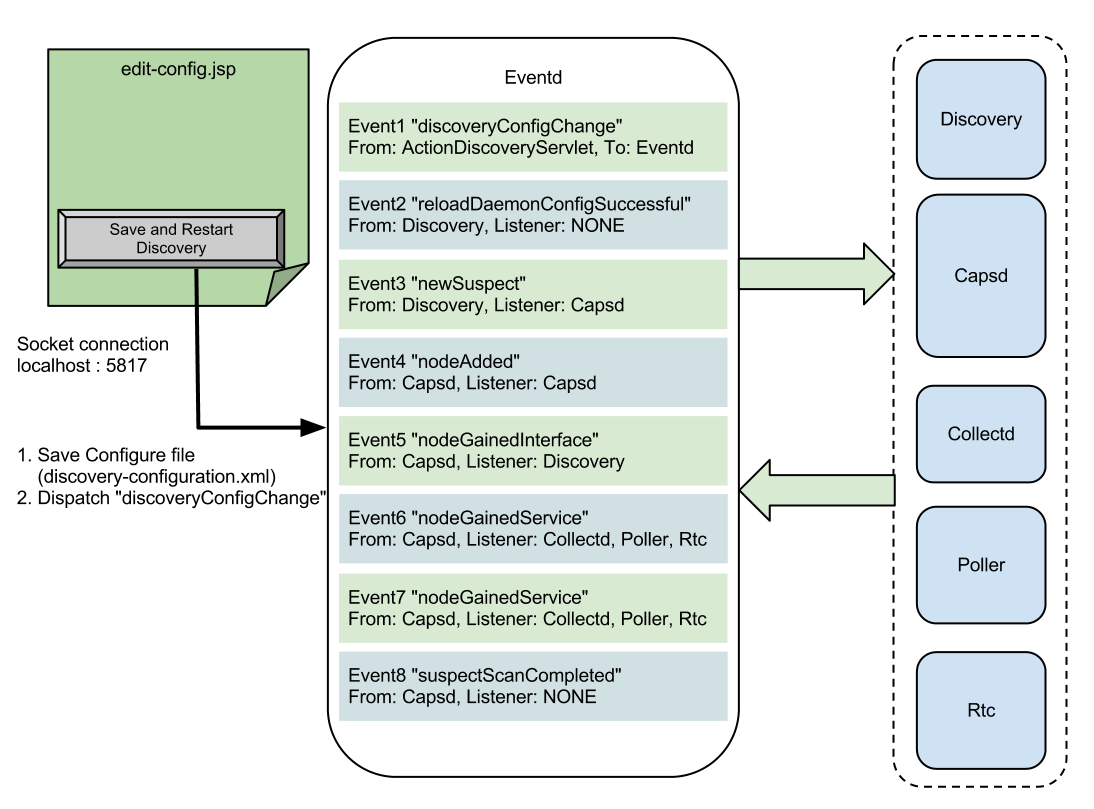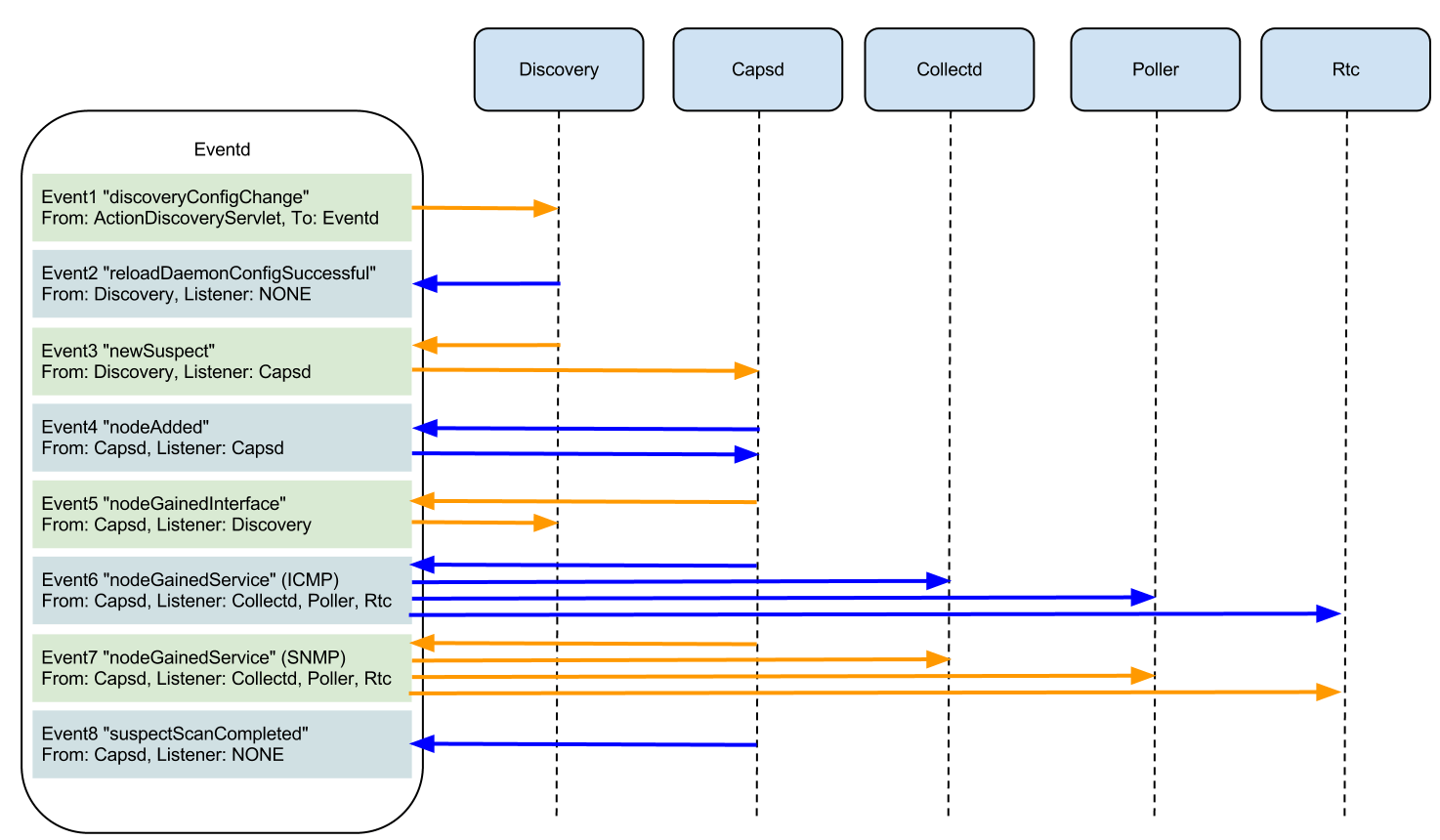 References :
White Paper: Project OpenNMS
The architecture of OpenNMS
論OpenNMS 在 SUSE linux 之應用